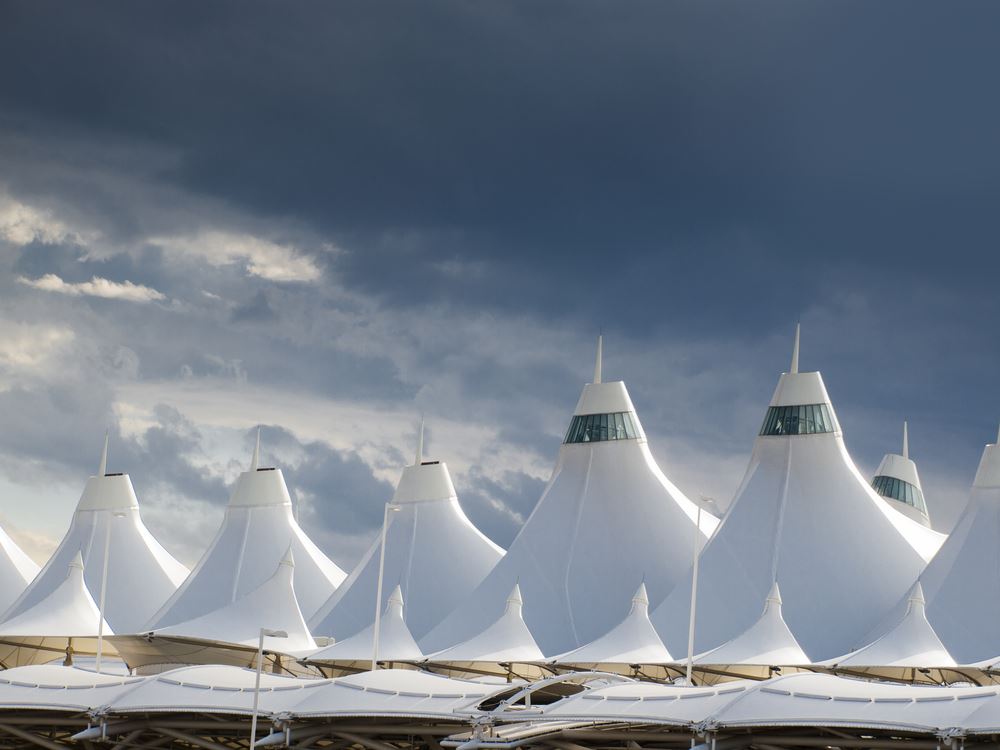 The Wednesday before Thanksgiving is one of the busiest travel days of the year – and many Americans will have their plans impacted by severe weather across large swaths of the country.
Heavy snow was forecast from Colorado to Michigan and in the upper Mississippi Valley. More than 1,100 passengers were stranded at Denver's main airport and about 475 flights there were canceled as the airport got dumped with about nine inches of snow. Many areas of Colorado were covered with 20 inches or more of snow on Tuesday.
As the storm system moves east, it could move strong winds into the New York area, potentially affecting the Macy's Thanksgiving Day Parade.
Meanwhile, a second storm was causing blizzard conditions on the West Coast, including Oregon, California, Nevada, and Idaho. Winter storm watches and warnings are already in effect for many of these areas with the potential for one to three feet of snow, according to the National Weather Service. It adds that the potentially record-setting storm system will likely turn into a bomb cyclone, meaning the storm will intensify at an unusually rapid rate.
The agency said: "Thanksgiving travel in these regions will also be severely affected, and local forecast offices have additional information pertaining to this."
In response to the hazardous conditions, some airlines have issued waivers.
Delta Air Lines: Flights in and out of Minneapolis (MSP) on Nov. 27 can be rebooked free of charge through Friday, Nov. 29. When rescheduled travel occurs beyond that date, the change fee will be waived but a difference in fare may apply. Denver, Colorado (DEN) flights scheduled on Nov. 26 can be rebooked until Nov. 29 as well.
American Airlines: The change fee will be waived for flights on Nov. 26 and Nov. 27 to and from Cheyenne, Wyoming (CYS); Duluth, Minnesota (DLH); Grand Island, Nebraska (GRI); La Crosse, Wisconsin (LSE); Marquette, Michigan (MQT); Omaha, Nebraska (OMA); Rochester, Minnesota (RST); Sioux City, Iowa (SUX); Sioux Falls, South Dakota (FSD); and Wausau, Wisconsin (CWA). New flights must be made by Nov. 30.
JetBlue: The airline will waive change/cancel fees and fare differences for customers traveling on Monday, Nov. 25, 2019 through Tuesday, Nov. 26, 2019 to and from Denver, CO (DEN). Customers may rebook their flights for travel through Friday, Nov. 29, 2019.
Southwest: Through Wednesday, Nov. 27, passengers on Minneapolis/St. Paul, MN (MSP) flights may rebook in the original class of service or travel standby (within 14 days of their original date of travel between the original city-pairs and in accordance with our accommodation procedures) without paying any additional charge.
United: The change fee and any difference in fare will be waived for new United flights departing on or before November 29, 2019, for travel in and out of Denver, Colorado (DEN).