Winter Storm Grayson Delays Norwegian Cruise Line Sailing
by Daniel McCarthy /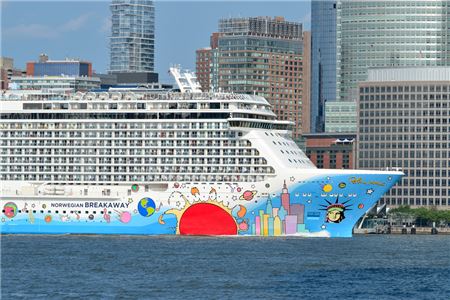 Norwegian Cruise Line's Breakaway will arrive back in New York later than scheduled because of Winter Storm Grayson.
The ship was scheduled to arrive back in New York at the end of its seven-night Bahamas and Florida sailing early on Friday, Jan. 5, but will now come into port later in the day, Norwegian said in a statement.
Breakaway is one of two ships impacted by Grayson, a storm that forced the cancellations of more than 1,000 flights in New York and Boston on Thursday. The other is Queen Mary 2, which remained in New York for an extra day on its transatlantic crossing to Southampton.