Virgin Voyages Launches 'The No-Guilt Trip' Mother's Day Campaign
by Daniel McCarthy /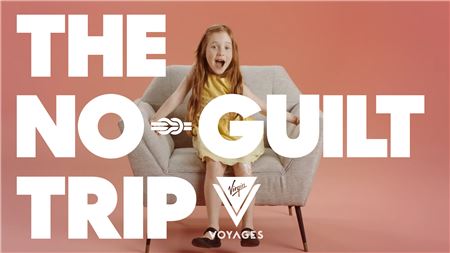 Eight out of ten partners stay they feel guilty taking a vacation without their kids, but should they be? It turns out that kids don't mind if their parents take a few days and go on a real vacation without them.
That's according to a new marketing campaign by Virgin Voyages, launching to coincide with Mother's Day. The campaign, coined "The No-Guilt Trip," takes aim at removing the anxiety parents have leaving their children alone while heading out on vacation.
The video, directed by Damien Drake, launched on Virgin Voyages' Youtube channel this week.