United Airlines to Expand Offerings for Denver Hub
by Daine Taylor /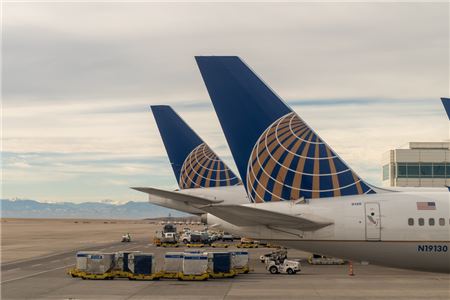 United Airlines recently received approval from the Denver City Council for the lease of 24 additional gates at the Denver International Airport. The move paves the way for the carrier to provide travelers with more access to flights and destinations than ever.
"United Airlines is a vital partner for Denver International Airport, and we're proud they are continuing to invest and grow right here in Denver," said the city's Mayor Michael B. Hancock. "As United increases daily flights and continues to add new routes, they are creating economic opportunities that benefit our entire community."
The additional gates are a combination of newly constructed and pre-existing gates, and part of DEN's $1.5 billion Concourse Expansion Program. United plans to increase the size and offerings of its hub at Denver Airport from 500 to as many as 700 daily flights by 2025.
"These additional gates will take the starring role Denver plays in our growth strategy to a new level. It will mean more seats, more connections and more destinations as Denver continues to extend the global reach of its businesses and communities," said Oscar Munoz, CEO of United Airlines.
The additional gates, located in Concourse A and B, will offer more mainline and regional capabilities. In addition to the gates, United will expand existing United Clubs and add a new Club on Concourse A.
"This growth complements the investments we make in key infrastructure, such as the Western Hemisphere's largest flight training center at DEN, and in local communities; because Denver is not just a hub, it feels like home for so many of us in the United family," said Munoz.