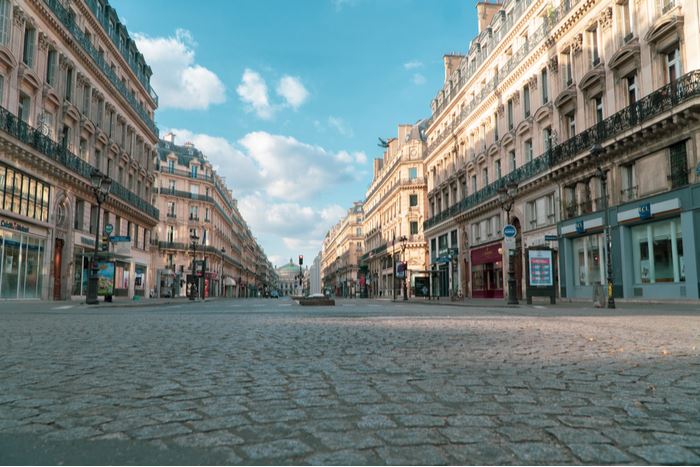 With travel still largely suspended due to the ongoing coronavirus crisis, tour operators are looking to the future to see when travel may open back up, and what needs to happen to make sure travelers feel safe while abroad.
On Tuesday, the United States Tour Operator Association (USTOA) held a virtual town hall-style meeting where active members and industry leaders discussed predictions for when and how travel will return, and what changes need to be put in place before destinations can safely reopen to the public.
New guidelines to follow
Before global travel markets open back up, Scott Nisbet, CEO for the Globus family of brands and USTOA board director, believes that there needs to be some uniform policies and guidelines in place to get destinations and travelers prepared to travel safely
"We need guidelines to follow," said Nisbet. "I realize work is being done, but which countries are going to allow travelers? Are there nationalities that aren't going to be allowed into different countries? Will we be allowed to cross borders? How many passengers can be on a coach or a ship?"
He said figuring out factors like these will be the first steps to gauging when destinations will be ready to receive visitors.
"Ideally, these guidelines will be consistent, and most likely we'll have to follow the strictest guidelines."
He also said communication with the destinations and tour operators are essential in ensuring there are proper health and safety measures in place, and that a destination is ready to receive travelers.
Staying connected
"For any of our businesses to work well, people have to be comfortable getting on an aircraft, and going to these destinations," said Charlie Ball, executive VP, Land Operations and Customer Service at Holland America Group and chairman of the USTOA. "Right now it seems like [we have] a long way to go, but there are signs of the skies parting a little bit."
"I'm really encouraged to see a lot of the different hotel operators and transportation providers starting to feed us good information on what exactly they plan to do to offer our clients some sense of security. The procedures have been stepped up, so I think by third quarter we'll probably see a slow restart, and that will largely depend on the COVID forecast."
Communication and collaboration with tour operators and destinations can provide travel businesses with useful information about what destinations will open first, what they are doing to safeguard travelers, what experiences and attractions will be available when travel opens back up.
"What we are going to be looking for is a collaborative plan involving operators and destination partners, to almost rebuild the destination business back to what it needs to be," said Elizabeth Crabill, CEO of CIE Tours International and USTOA treasurer.
She said communication and collaboration with destination operators will help get a better idea of what attractions and experiences are available, and how they can provide backup itinerary experiences to help meet traveler's expectations.
"I don't think it's over exaggerating to say that we are rebuilding this [industry]. Everybody will have been on pause for a very long time, and I believe that working together with the operators is really the best way we can have a better plan."
Where will people travel?
"What we're seeing is a combination of rebookings and new bookings coming in, [showing] people are still [determined] to come back and travel," said Scott Wiseman, Senior VP and General Manager for Apple Leisure Group.
He said that about 90% of the return bookings are going back to their original destinations, with new bookings seeming to following a similar pattern, with future travelers picking destinations they're already familiar with.
He also predicts that initially, beach destinations will be extremely popular, citing about 35% of those preparing to travel in the next 3 months, will be traveling to beach destinations.
"Beach destinations do seem to be working in our favor. We're seeing in a couple of different studies that people seem to be looking for beach destinations pretty significantly. We're seeing that pick up in places like the Caribbean and Mexico."
"I feel that people will still visit those iconic destinations, if they feel that they're being communicated to, that the destination is practicing [enhanced] sanitation measures, and they believe that they can be safe."
Future outlook
Members of the panel generally agreed that travel will start to really recover beginning next year, based on the increasing demand and the number of clients rebooking.
"It's heartening to see demand is very strong, but I think a lot of our recovery is going to come down to the wide availability of medications and vaccines, not only here, but at destinations we travel to," said Dan Mahar, CEO of Tauck and USTOA Board Director.
"I think there are reasons [to be] optimistic in the mid to long-term, but there's a lot of uncertainty in the short-term, which is going to present a challenge."
Though this uncertainty hasn't stopped travelers from booking trips months in advance.
"There's a huge volume of people who moved their booking from 2020 to 2021, which should give a good boost for next year," said Nisbet.
"If you look at the last 5 weeks of business, excluding rebookings, new bookings are coming in at about 50% of normal, which is pretty amazing considering this is probably the worst 5 weeks in the history of the world for booking travel."
Wiseman predicts that 2021 will start off slow in terms of travel bookings, but will pick up significantly by Q2 and Q3 of next year.
"I think 2021 should look promising, but [expect] Q1 of 2021 to be very soft with so many unknowns. And we really shouldn't expect overall 2021 number to be even back to 2019 levels, at least based on what we know today," said Wiseman.
Likewise, Crabill also believes the industry could be poised to recover in 2021, and travel leaders can use the rest of this year to reach out to destinations and find out about services and experience they have to offer, as well as gauging what post-COVID travelers will be focusing on. "What we are seeing is about 86% of businesses rebooking into the future, and almost all of that is into 2021."
"Going into Q3 and Q4, what we're really looking at is what is travel going to look like in terms of destinations being open for business? What kind of experiences can we provide safely? While it's still hard to really visualize what [travel] will look like in the coming months, as things start to open up, we'll have a better feel for what our customers are comfortable with."