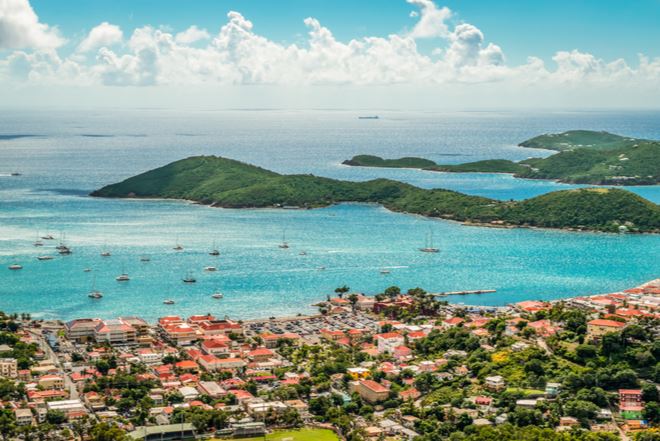 Starting on Wednesday, March 25, the U.S. Virgin Islands will close its doors to all visitors for 30 days in order to stop the spread of coronavirus (COVID-19).
The territory – comprised of St. Thomas, St. John and St. Croix – joins other destinations in global efforts to help stop the spread of COVID-19. There are now 17 positive cases on USVI and more expected from pending tests.
Governor Albert Bryan Jr. said although the decision to close the territory's ports falls under the jurisdiction of the federal government, the move to prohibit visitor arrivals will help minimize the potential impact of the coronavirus.
Residents have been instructed to stay home, and all non-essential businesses ordered to close. In-house dining is not allowed at restaurants, only take-out services, and all bars are to be closed as well.
Commissioner of Tourism Joseph Boschulte said visitors who have made travel plans between March 25 and April 25, 2020 are advised to contact their respective travel partners regarding relevant cancellation policies. "We are working closely with the USVI Hotel and Tourism Association to encourage travelers to postpone - not cancel - their visit," he said.
Commissioner Boschulte added that while mitigation strategies were of paramount importance at this time, discussions were ongoing with air and cruise partners.
USVI follows other Caribbean nations restricting travel to mitigate the spread of the virus. Jamaica closed its borders to incoming travelers effective Saturday, March 21, 2020 at 11:59 pm for a 14 day period, and the Dominican Republic closed its borders March 19 for 15 days.