Travel Insurance Companies Push Apps to Help Travel Advisors and Travelers
by Richard D'Ambrosio /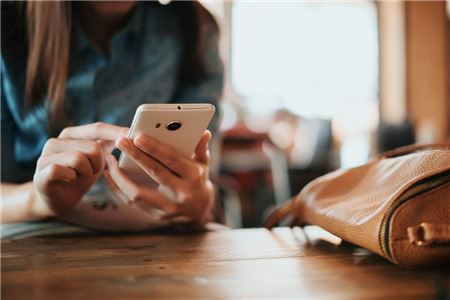 The pursuit of adventure and more off-the-beaten-path travel experiences is increasing risk for more travelers. Even for vacations to more conventional destinations, like Spain, travelers can unexpectedly find themselves in the middle of battles between protesting citizens and police.
As potential risk rises, travel insurance companies are increasingly promoting their smartphone apps as a lifeline to assistance, and they are seeking out travel advisors to help them get their clients to download and use them.
Recently, Arch RoamRight Insurance signed a deal with AXUS, the travel planner itinerary builder and collaboration system, enabling advisors to add Arch RoamRight's travel insurance information to the app by simply using the policy number.
"We extended our services through AXUS last year because we wanted to increase the adoption of our apps with travelers from the point that a travel advisor is building the itinerary," said Cory Sobczyk, vice president, business development – travel, at Arch RoamRight.
"When the unexpected happens, travelers and travel planners need ready access to pertinent insurance information, and the itinerary is the ideal place," said Brice King, senior vice president of travel, at Arch RoamRight, citing an itinerary as "a single destination for all critical travel-related information."
Sobczyk added: "Travelers booking with an advisor make that choice because they want more assistance from the beginning of their trip, to the moment they arrive home. Having our app embedded in their itinerary reinforces the advisor's message to their client that, 'I offer more than the ability for you to book a trip. I'm traveling with you, and I'm working with my partners to make your trip carefree, no matter what happens.'"
"The typical travel advisor's brand is one of caring for a traveler throughout their trip. Whether that's flight delays, a medical emergency, or civil unrest, advisors want to tell their clients they have them covered in all eventualities," said Isaac Cymrot, vice president, industry relations, Travel Insured. "Their travel insurance partner's app allows us to take some of that burden off the advisor's shoulders and reinforces that brand."
Travel Insured's smartphone apps publishes "travel disrupting events" both on their app and through an email to the traveler, if they opt-in for those services. The company contracts with Sitata, a technology firm that monitors destinations globally, for its push notifications.
Travel insurance apps are increasingly popular
In 2019, more than a quarter of a million travelers downloaded Allianz Global Assistance's free TravelSmart app. "While we're currently seeing about 500 downloads of TravelSmart every day, we expect this number to accelerate as we roll out email and other marketing efforts to remind our customers of the importance of downloading the app before they depart for their trip," said Dan Durazo, director of communications, at Allianz.
Allianz recently ran a test campaign on Facebook to promote TravelSmart, which has a rating of 4.0 or better in both the Apple App store and on Google Play. Downloads increased by nearly 400%, Durazo said, versus the same time period in the previous year.
"It's natural that this is the direction the entire industry is going, because one of the main reasons people purchase travel protection is for an emergency situation," said Cymrot. "If we can provide more resources in someone's pocket in the event of one of those situations, it's a natural fit."
This year, Allianz plans to roll out additional capabilities to its TravelSmart app, including travel alerts notifying customers of events that may impact their trip (e.g. natural disasters, severe weather, protests, strikes, etc.) as well as personalized trip planning information.
While technology can provide emergency travel services on demand, some experts, like James Barton, acting CEO and CTO at eTravelSafety, in Hereford, England, worry about an overdependence on apps.
"The trouble with today's apps is that the vast majority of them simply contain data, but very few contain any actual understanding. It's all very well, providing alerts of incidents in a location, but what does the traveler actually need to do with that information? We need to move away from simply providing data, but provide true understanding of what to do in a situation," Barton said.
Barton also is concerned about the overwhelming number of apps travelers already have on their phone, as well as the reliability of the data being provided. "Most of these data sources are not well maintained and can be out of date by months or even years. Even the satellite images from Google Maps often are several years out of date," said Barton.
He also worries about communications reliability. "In a serious incident, often cells are shut down," he said. Barton would like to see more voice-assistant tools, and even a greater reliance on simple text message alerts.