Travel Impressions Launches New Website to Enhance Advisor Productivity
by Jessica Montevago /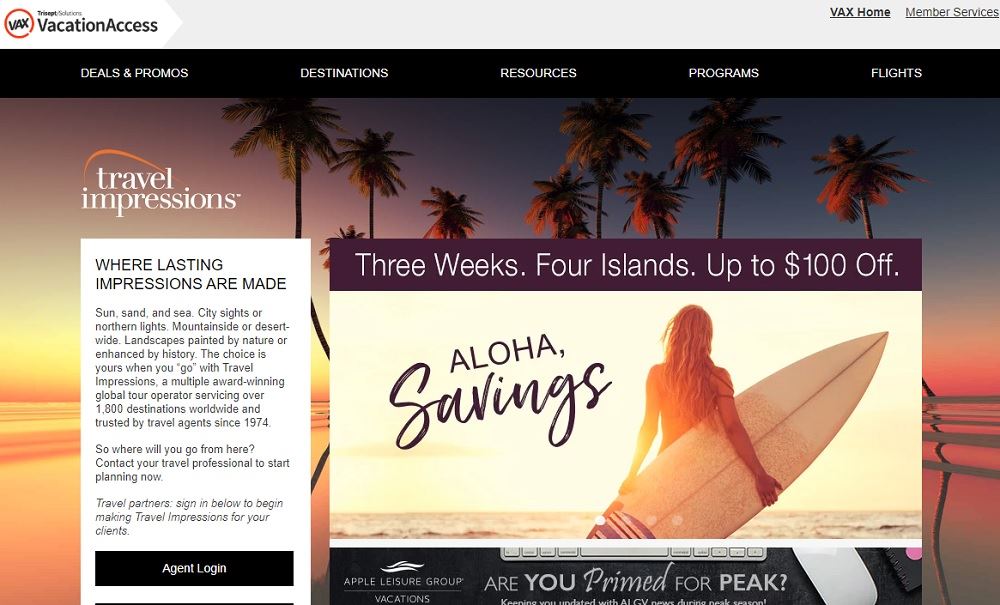 The Travel Impressions new advisor website, with VAX integration to increase functionality and an intuitive layout simplifies agent experience, is now live.
The new website is a complete redesign focused on improved usability, with an easy to navigate, quick-reference capabilities and access to previously unavailable tools and resources to enhance agent productivity.
"In addition to increased functionality, we've removed a lot of the clutter from the old site, organizing content into well-labeled categories in a clean and intuitive navigation bar," said Scott Wiseman, president of Travel Impressions.
"The new website adapts to individual agent users needs with frequently used links remaining pinned for simple, one-click access, while enhanced data mapping makes easy to maneuver around the site."
The new website allows travel advisors to sort through Travel Impressions' deals from one centralized site, and clicking on any promotion after login now provides access to all applicable offers. In addition, live offers are presented in the footer of every page, including destination pages for immediate recommendations in the region users are searching for.
The new site offers increased flexibility, also allowing agents to book any package from any landing page—not just destination page—via simple widget once signed in. It also has a host of new resources to assist agents, including shareable consumer-friendly content, and an Agent Rewards tab that keeps WAVES™ access at users' fingertips.
A new single-dropdown sub-navigation puts everything travel advisors need in one easily accessible place, including the latest Travel Impressions news, product updates and more. Easy roll-up categories keep the pages streamlined and reduce the amount of clicks needed to access content. For example, the Agent Resources tab encompasses TI360°, Groups information, brochures, and all education and training programs.