Silversea Invests in Advisors as it Moves to a Post COVID-19 Future
by Daniel McCarthy /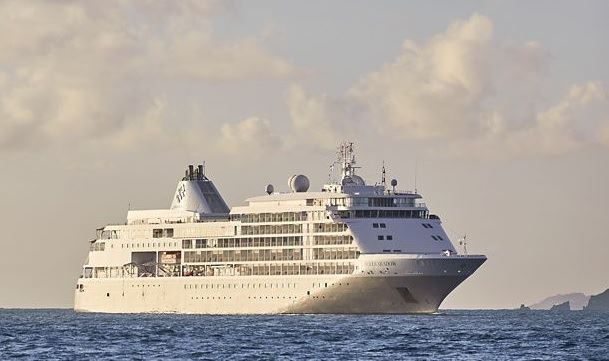 Silversea Cruises is continuing to deal with the fallout from the impact that COVID-19 has had on the travel industry, as the luxury line continues to repatriate its crew and deal with altered sailing schedules.
However, the line is looking ahead to a brighter future with demand returning in 2021 and new ships, despite delays, making their debut. That brighter future includes a high level of support for travel advisors, who will continue to be vital for the luxury line's success, Mark Conroy, Silversea's managing director for the Americas, said on a conference call Tuesday.
Conroy said that when COVID-19 first started to spread and cause widespread disruptions, "people were starting to panic" about their own wellness, financial health, and the future of some cruise lines.
"They didn't know what was going to happen to their own wealth…they were afraid that we wouldn't be here," he said. "Our customers hate uncertainty."
Initially, a lot started to cancel with some sailings far into the future. But, more recently, that trend has stopped and the wave of cancellations has "calmed down a little bit."
Now, Silversea is seeing a return to bookings as consumers start to look toward the future and spend this period dreaming about future travel.
"They all really want to travel and they are dreaming about traveling. It is hard work for the agents, but the consumer gets great pleasure over the planning part of the trips," Conroy said.
To support advisor partners who are helping clients through the dreaming phase, Silversea decided to pay commission on both the cancelled sailings paid in full and on all new bookings made with the future cruise credits.
"It's a big investment on our part," Conroy said. "We are paying commission on revenue we don't get to keep. When this is all over, [we're hoping to] have the great support of the travel advisors and our travel agency owners."
Next year looks good for Silversea, the team said. Most of its guests are rebooking similar itineraries to the ones that they have canceled and a higher percentage of returning guests are in the Baby Boomer and Silent Generation category.
The line is also seeing a high demand from its European guests to do British Islands sailings out of England, as well as bucket-list cruises including its expedition sailings.
And while it is discouraging to have months of sailings that were fully booked cancelled, the team noted that 2019 was the best year in the company's history and the demand for travel will come back once health measures are sorted.
"I talk to consumers all the time," Conroy said. "The one thing I hear consistently from them is that they're dying to get on a plane again and dying to get on a Silversea Cruise again."
New build schedule
All of Silversea's upcoming new builds are still on the way, though the COVID-19 impact and some other extenuating circumstances have altered the schedule.
Silver Moon, the sister ship to Silver Muse, was scheduled to be delivered to Silversea at the end of August, but because of closures at the Fincantieri shipyard in Ancona, Italy, Silversea does not have an exact delivery date. Because of that, all voyages until Oct. 2 have been cancelled.
Silver Origin, which was being built at a small shipyard in Holland, was slated to debut this summer as Silversea's first destination-specific ship (sailing the Galapagos). Originally, low water on the Waal River delayed the ship's float out from November 2019 to December 2019 and then, cruelly, heavy rain in Western Europe and snow melt on the mountains brought high water levels that made the river again inaccessible for the ship.
Silversea had to wait until March 26 to sail the ship to Rotterdam. Once there, COVID-19 put another obstacle in the way and, in order to deal with travel bans, Silversea undertook a historic project: the first remotely operated sea trials.
The trials ran smoothly and the final touches are being applied to Silver Origin, which is currently docked in Pernis in the Netherlands. The ship will eventually make its way to the Caribbean, then through the Panama Canal, before heading for Ecuador. As of right now, all voyages until Aug. 22 have been cancelled.
Enhanced protocols
Silversea didn't announce any new, specific changes to its onboard protocols on Tuesday, but executives did say that they are working with the larger team at Royal Caribbean and with the rest of the industry to determine procedures going forward.
The size of the ships in the Silversea fleet does give it an advantage as "we have a much greater guest to space ratio and guest to crew ratio" that will help facilitate social distancing, Silversea's SVP of Hotel Operations and Onboard Revenue Damien O'Connor said.
"Things will be different, there will be a new normal," including some modifications to things like the line outside of guest relations and to the buffets (O'Connor said Silversea is planning on serving sit-down meals in that space), but all changes will be made with "luxury in mind."
Ultimately, Silversea will continue to make changes to encourage guests to feel comfortable about health and safety.
"The virus does not begin on the ships. Guests unintentionally bring it onboard and then it spreads. The idea is to make sure people are healthy when they get on the ships and healthy when they get off the ships," Conroy said.