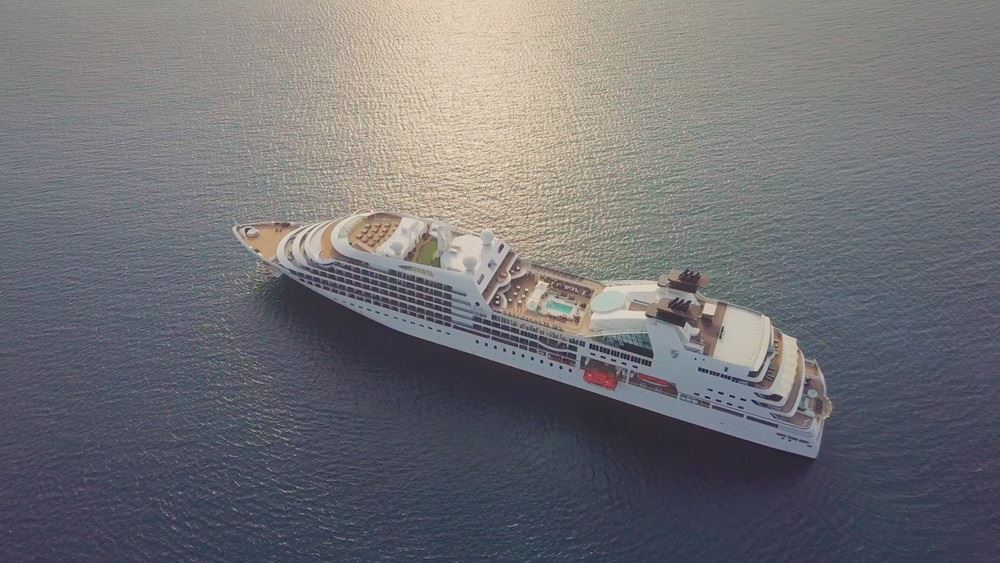 Not too long ago, if a client called and asked to be booked on a luxury cruise, travel agents would reply with itineraries on Azamara Club Cruises, Crystal Cruises, Regent Seven Sea Cruises or Seabourn Cruise Line.
Most sales discussions were based on qualities like itineraries and cabin availability. But today, like in so many other areas of the travel industry, luxury is being redefined as cruise ships and offerings evolve, and consumer tastes follow.
"There is a lot of luxury product out there. It's a lot to know and keep track off, so agents need to educate themselves," said Monica Brown, of Cruise Planners – Monica Brown, in Bradenton, Florida.
Complicating things further for the consumer – and the professional travel advisor – is the rise of special sections, like Royal Caribbean's Royal Suite Class, which offers three tiers of luxury accommodations on its Oasis ships.
Cabins booked in Norwegian Cruise Lines' Haven enclave come with the personal service of a concierge and a 24-hour butler, a private sundeck, and priority access to shore excursion tenders, as well as entertainment and dining reservations.
"I read somewhere that the luxury market could double by 2025, so there is going to be a huge need for qualified agents who know the product out there and can help sell the right product to the right passenger," Brown said.
But finding clients most inclined to purchase luxury cruises or cruise elements can be tricky.
The default thought process for many travel advisors might be to look at past luxury bookings (like 5-star hotels or first-class air service) or household income. But studies and expert advisors say that kind of thinking might create false assumptions.
"Just because you have a client who is wealthy, has stayed at the Peninsula, the Four Seasons, doesn't mean they are a Ritz Carlton yacht client. That's an old way of thinking," said Mark Simoes, vice president, leisure & global hotel partnerships, at Balboa Travel, in Austin, Texas.
"Sometimes you know, and sometimes you don't. You can never judge another person's purse strings by your own. You should never assume that someone can't afford luxury travel," Brown said.
According to Cruise Lines International Association's (CLIA) 2018 Industry Outlook, in general, as household income rises, the tendency for consumers to purchase either a luxury or premium cruise experience rises.
Robin Shriftman, owner of Cruise Planners – Robin Shriftman, in The Woodlands, Texas, has about 30 questions she regularly goes to when taking on a new client to establish whether or not a luxury cruise experience is right for them. "Just because someone has money, doesn't mean they are going to spend it on a luxury cruise," she said.
For instance, 38% of those households earning more than $500,000 a year prefer luxury cruises, versus 13% of those earning $150,000-$174,999, CLIA's research shows. Only 8% of households earning $175,000-$199,999 and only 5% of households earning between $250,000-$499,999 say they book luxury cruises.
"I recently had a client who said they wanted to book a luxury cruise on a smaller ship," said Adam Martindale, owner of a Cruise Planners franchise in San Diego, California. "When I showed them some price points, they asked for more options, and they were more amenable to the larger ships."
Of the group responding to CLIA's 2018 Outlook survey, 85% of those earning more than $500,000 a year book contemporary ships, and 46% will book a premium ship. Similarly, 39% of households earning $200,000-$249,999 prefer luxury cruises, but 97% book contemporary, and 48% prefer premium cruise experiences.
Qualify, qualify, qualify
As with most types of vacation categories, cruise bookings require an advisor do the hard work of qualifying the client. "My customers don't like the big ships," said Shriftman, who describes her ideal client as someone 50-75, who is "trying to get away from the crowds, the lines, the touristy places."
"They are looking for the easy ways of traveling, and to do that, you have to take out some of the chaos for them," she said. Even within that group of clients, Shriftman qualifies for subsets of customers looking for different types of experiences.
"There are those who love the whole shipboard experience, and for them, the ports are just the icing on the cake," she said. "They don't care where the ship is going."
The other group is "intellectually curious. They are interested in the destinations and the experience visiting them." For Shriftman, she tends to book the first group on Crystal Cruises, and the second with Azamara.
This means Shriftman needs to have a detailed understanding of a luxury cruise lines' itineraries. "I have clients who want that long port day, where they can get up when they want, have breakfast later in the morning, go out, come back, have a swim, and then go back out again for the evening, because the ship doesn't leave until 10 p.m."
"It's a process. It goes back to having your listening ears on, taking notes, understanding what the client truly wants. And what the client truly wants may not be what they actually say," Brown said.
Simoes said: "It's not always about knowing what their income is, or whether they stayed at a Ritz Carlton previously. Look to see if they are foodies, if they're seeking wellness, and find the ships that meet those expectations, either onboard, or with excursions that you can build for them."
"One easy red flag for introducing luxury cruise options on smaller ships is hearing that a client doesn't like waiting on lines for anything. Having to wait in lines is one of those cues that you should be picking up on, they wouldn't want a larger ship. That is a perfect opportunity to introduce them to a Seabourn or a Regent," said Brown.
Simoes explained that: "If someone's a luxury client, it's our inclination to want to suggest a 5-star small ship. I've found that a lot of older luxury clients love the larger ships because of the activity, the casinos, the Broadway shows, the wider range of onboard options. You have to fit the client with the experience, not with some perception of what luxury is."
The special classes of service are directly appealing to multigenerational families, Brown said. "Grandparents who have the time and money for luxury suites still want to share vacation experiences with their children and grandchildren," and products like The Haven offer the ability to blend the wants and needs of three different age groups. "They may have booked previously on a smaller ship, but for this vacation they need the bigger ships to keep the grandchildren happy."
"Grandparents want the kids to be able to do what they want to do with the go karts, the slides, the different dining options," said Martindale.
Sell up
Finally, Simoes and others recommended that agents not be afraid of selling luxury cruises, and upselling clients within the premium and luxury categories.
"A lot of agents fall into the trap of selling within their own wallet." Simoes said. "Be willing to have those frank conversations upfront about what they are willing to spend. It's amazing and it works."
He added: "Don't be afraid to think outside of your comfort zone and sell to your potential. Always start at the top with what you offer. It's much harder to start low and work your way up with a client."