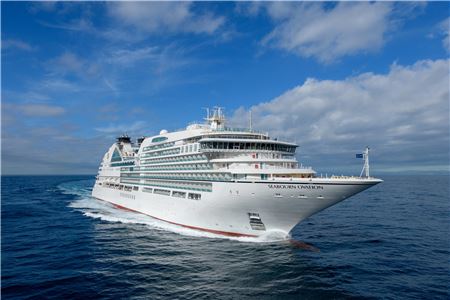 Luxury cruise line Seabourn has launched a new "Earth & Ocean at The Patio" a la carte dinner experience on its newest ship, Seabourn Ovation.
The dinner will give guest the option to dine poolside at The Patio on Ovation when it debuts in May 2018. The experience will then be added fleetwide by spring 2019.
According to Seabourn president Richard Meadows, the new option will give "guests a culinary voyage to far-flung regions of the world served in a remarkably welcoming and relaxing open-air space."
Dishes will include meat brochettes quick-fired or grilled; beef brisket slow-cooked or braised; and traditional Chinese-style filled bao buns.
The Patio will continue to offer regular poolside lunch service during the day, with "Earth & Ocean at The Patio" being offered at night.