Netherlands Will Now Require Quarantine Regardless of Vaccination Status
by Daniel McCarthy /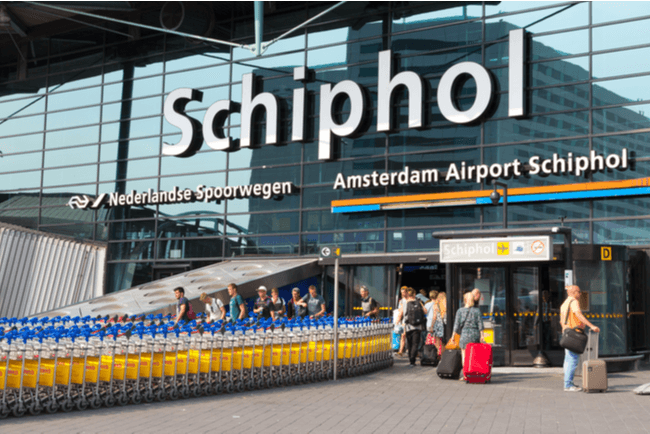 The European Union's (E.U.) move to take the United States off of its Safe Travel list due to rising COVID-19 infections is now having an impact on travel.
Last week, the Netherlands announced that it was designated the U.S. as a "very high-risk area" for COVID-19. That means that effective immediately, all U.S. travelers into the Netherlands will be forced to quarantine upon arrival, regardless of vaccination status, and those unvaccinated travelers will not be able to enter the country.
The quarantine is currently set at 10-days, with a possibility of a shortened quarantine if the travelers provide a negative COVID-19 test after five days.
And, regardless of vaccination status, all will also be required to provide a negative PCR test taken 48 hours prior to departure or a negative antigen test taken within 24 hours prior to departure.
The new rule includes all travelers except those 12 years and younger and those who are connecting through Amsterdam. All will still be required to fill out a health declaration and quarantine declaration form in order to board.
The move has already impacted the schedule from Royal Dutch KLM, which said it will not be flying into the Netherlands from Miami, Las Vegas, or Miami because of the news.
While the E.U.'s move was non-binding, The Netherlands has taken the steps to curtail inbound travel from the U.S., which was one of six countries removed from the safe list with the others being Israel, Kosovo, Lebanon, Montenegro, and the Republic and Macedonia.
In a statement reacting to the news, U.S. Travel Association Vice President of Public Affairs and Policy Tori Emerson Barnes said it was a "disappointing development."
"This is a disappointing development following the boost in inbound visitation by vaccinated travelers that many E.U. countries experienced this summer. It's a setback despite the uptake in vaccinations—the tool that's highly effective against the variants—which are on the rise on both sides of the Atlantic.
"Travel is a crucial component of the global economy and will be necessary for a full recovery from the economic devastation of the pandemic. We encourage the E.U. to remain open to vaccinated Americans, and likewise urge the United States to take immediate steps to begin welcoming vaccinated individuals and restoring our travel economy."