Five Tips for Developing a Marketing Strategy While Dealing with Uncertainty
by Daine Taylor /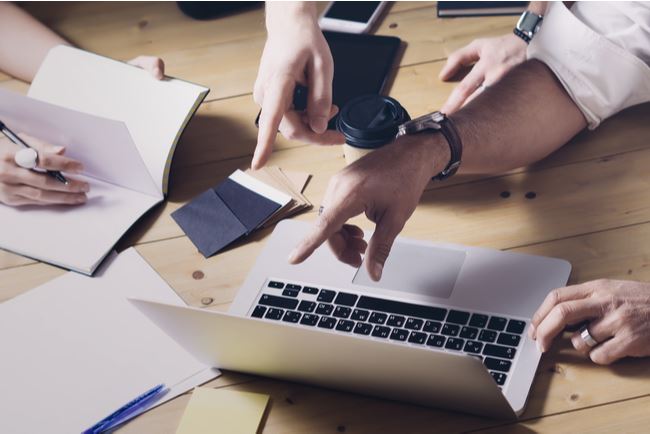 As much of the world continues to deal with the impact of the COVID-19 pandemic, the travel industry has undergone quite a few changes to adapt to the new travel landscape, forcing advisors and travel agencies to make last-minute adjustments just to stay in business.
The crisis has given advisors an opportunity to enhance their marketing approach to more efficiently target and communicate with current or prospective clients. Here are five ways advisors can adapt or develop their marketing strategy to be better prepared for the future.
1. Invest more
For many advisors, now may be a great time to completely revisit their marketing strategies, and one of the best places to start is rethinking their digital marketing platform.
"We've actually been making plays to really go after consumer attentions, and thinking about how we can add value for those customers. So we haven't necessarily been investing more in [social media], but in investing more quality," said Mike Sadowski, marketing director at Intrepid Travel.
"We've really started to think about what kind of messaging and marketing we can do, and how that would add value for our customers. I think a lot of people tend to think a little too company and brand-centric, when they should really be more customer-centric. So how can you educate your customers? How can you inform your customers? How can you engage your customers?"
Social media can be an instrumental tool in connecting with clients, especially with so many people spending more time at home, but simply reaching them isn't enough. Advisors have to find new creative ways to keep current and prospective clients engaged and excited about travel, while providing a personalized experience for travelers.
"What we're finding is consumers live their lives on social media, so advisors have to begin [promoting] on social media. It's got to be a more authentic, more native and more social voice. And a big part of that social media strategy is not only authenticity, but how they can leverage influencer marketing as part of their strategy," said Matt Conlin, co-founder and CEO of Fluent, Inc.
And while advisors' social media presence is essential, they can't forget the core of what people look for in travel advisors, direct one-on-one connections and communications with an expert in the field.
2. Keep community at the forefront
"Overall in terms of the global travel industry, certainly people want to travel closer to home, not only just to start traveling again, but also to help support their local tourism division and support local communities in their recovery," said Sadowski.
He said that while people are generally aware of the widespread impact the pandemic has had on the travel industry, they are more invested in helping to stimulate the recovery in their own communities, while also being more conscious of their impact on the places they visit.
"Before [so much of travel] used to be rooted in wanderlust, and where in the world they'll go next, but now there's more consideration in where in the world is safe, not just for me as a traveler, but for the community hosting international travelers as well," said Sadowski.
"I thinks there's a lot of positive [signs] that people are really starting to understand travel in such a key way to help us stay relevant and able to empower local communities."
3. Prioritize safety
As destinations nationwide prepare to welcome visitors yet again, there will be a much greater focus on hygiene and sanitation this time around than ever before.
"Things are changing at a moment's notice. Cities might be mandating new restrictions, so we're doing everything we can to stay on top of it," said Lillian Rafson, founder and CEO of Pack Up + Go, a travel company that provides surprise travel itineraries for users based on their personal preferences.
Rafson said that while business has picked up significantly since March, the potential for a resurgence in COVID-19 cases means that her and her team can't let their guard down in terms of keeping up with closures and travel restrictions.
"I think those who are opting to travel are aware that bit might be a different travel experience then before, and the best thing our team can really do is manage expectations," said Rafson.
The company began timestamping their itineraries to let travelers know the conditions are subject to change and that their advisors are monitoring the situation for updates.
"If we have plans to send travelers to a destination, and between the time when we finish an itinerary and the traveler's departure, if we see a significant spike in cases at the destination we are reaching out to the client immediately to let them know. We might also consider postponing their trip or changing the plans. We want to focus on being as open and communicative as possible," said Rafson.
4. Communication is everything
"[Our] marketing message is and always has been, that we are our clients' 'Trusted Travel Partner'," said Jennifer Achim, Senior Vice President of Marketing for Ovation Travel Group.
"I can't think of anything more important now for travelers who have so many unanswered questions without the resources they can find on their own. What happens when I get there? Will I be able to use the normal services at the hotel where I am staying? These are just some of the hundreds of questions we are hearing from our clients."
Communication is pivotal to maintaining a relationship with your valued clients, especially during the recent period of lockdown.
"Travelers need to know they can trust you as a one stop source for all of their concerns and your marketing needs to reflect that message loudly and strongly," said Achim. "I recommend continuing to engage with business and leisure clients with continued communications across various platforms from chat, email and social media. Providing the facts as they become available to you from your trusted travel suppliers can open up some opportunities for clients that are looking to make travel plans right now."
5. Stay flexible
One of the golden rules of marketing, especially in times of uncertainty, is to exercise flexibility, and part of that means not planning too far in advance.
"A lot of marketing strategies are done over a 12-month period… but I can confidently say the strategy that we start with in January has never been the one we finish with in December," said Sadowski.
Where he previously would plan his marketing strategy a year or six months in advance, he's now preparing just two months ahead in order to better adapt to the constantly changing environment.
"You don't want to try to reinvent the wheel every single day, but shortening that timeline in terms of how you're adopting your strategy I think is really important. Once you have that focus on developing a shorter timeline, you can focus on doing fewer things better. Things are changing all the time, and along with that the problems are also changing as well. All good marketing solves problems, so you have to think about that," said Sadowski.
The pandemic has been a time for advisors to seriously consider developing their marketing strategies differently, but despite the myriad changes the industry has gone through, or what new challenges may arise, the role of the travel advisor remains as important as ever, said Sam Highley, founder and CEO of All Roads North, a California-based, road trip-focused luxury travel agency.
"There are clearly some changes we've had to make during COVID-19, but the essence of what we do hasn't changed - really understanding the client - their motivations, passions and interests - and crafting an incredible experience to match."