Delta CEO: Recovery Could Be Longer than Expected but 'We Are Confident' People Will Travel Again
by Daniel McCarthy /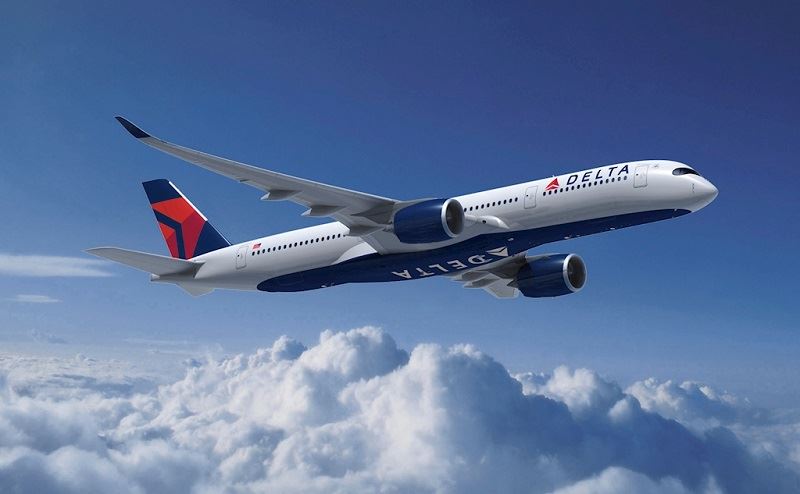 Delta Air Lines CEO Ed Bastian is anticipating a slower recovery from the COVID-19 pandemic than some have predicted, but the airline is still confident people will travel again and is preparing to take whatever measures necessary to make its guests comfortable traveling.
Speaking this week after the airline announced its first quarter earnings, Bastian said that the airline is doing "everything we can to stand with the people of this world to fight this pandemic," including offering free flights to medical professionals or flying PPE and other health care items to the frontlines.
The challenge right now is the sudden drop in demand that Delta and the rest of the air travel industry has experience because of COVID-19—Delta, Bastian said, is operating at about 5% of normal capacity, which has and will be, for the short-term, mostly essential workers.
Those who are traveling with Delta will experience what the airline has done in the short-term to make its guests feel comfortable, including blocking middle seats, pausing automatic upgrades, modifying its boarding process to let those in the back of the plane board first, and reducing meal service.
Looking toward the future, Bastian said that the business could take two or three years before it fully recovers from the coronavirus' impact, but he, and the rest of the Delta executive team, are still confident in the future of the industry.
"We have the same aspirations for our company today that we had assured 60 days ago. And while the path to recovery may take several years, there are many aspects to this crisis that will make us a better, stronger, and more resilient airline," Bastian said on Delta's first quarter conference call.
Bastian said he expects domestic travel to come back faster than international travel, "but international travel will come back, and there is a path to getting there."
"Travel will continue. It may not continue in all of its current form," but it will continue, he added.
The most important thing will be continuing to make guests feel comfortable while traveling—"it's going to be confidence and their safety, their personal safety, not just their physical safety," he said—which has always been at the front of the industry.
"We have years and years of expertise. We have in-flight safety expertise, we've got rigor and analytical tools, we are the safest form of transportation in the world," Bastian said. "We'll make whatever changes to the business model that will be necessary."
One of those changes could be the introduction of immunity passports, which could come from a new government agency just like security changes and new public agencies came out of 9/11. Other developments that could be made internally include a concentration on a "more premium experience" that Delta can concentrate on with less planes in the sky.
Still, the demand will be there when the safety and health issues are fixed, through a vaccine or through other measures. Once that happens, and once the industry is able to inspire confidence again, which will come with help from advisors, recovery will fully take shape, Bastian said.
"This is very unlike anything we've ever encountered. We've encountered a lot of crisis in our industry. This one, where people physically do not feel safe to venture out of their homes is unique to us and we've got to inspire the confidence they need to start travelling again."