Cutting Through the Perplexity: Seven Critical Items for New Travel Agents
by Paul Ruden /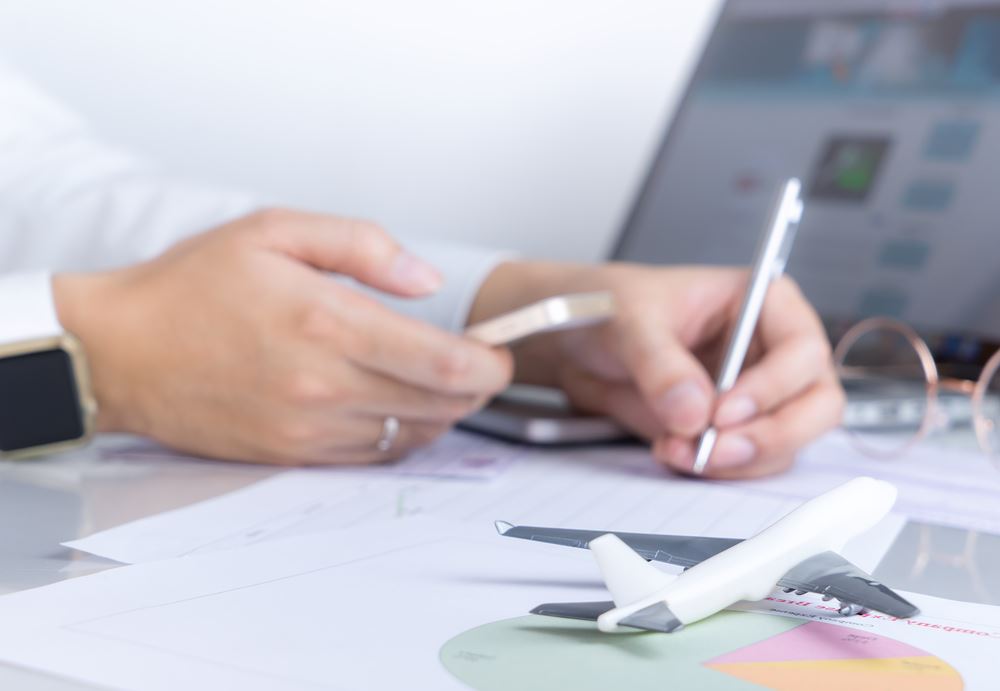 Recently, I was quoted in a great article in Travel Market Report by Cheryl Rosen on "How to Become a Travel Agent: A Guide for the Perplexed." My contribution mainly related to the importance of having a business plan, certain disclosures that every travel advisor (using ASTA's new terminology) should make to reduce liability risk, and a realistic outlook on what is possible.
In this article, I will expand on some of those themes and open some new ones, all related to starting a travel advisory business. These observations apply whether the expected business is a one-person, at-home operation or a fully invested storefront.
1. Have a business plan
Regarding the point of a business plan, if you don't have a real plan, you probably don't have a real business. It's just an expensive hobby. A multitude of free resources about creating a business plan are available. Many are online, but don't overlook the library or the local bookstore. This is a serious subject that warrants careful study and drafting that covers all the essential elements. Preparing a plan will force you to focus on the key elements of a successful business and to think through how each will be handled.
2. Determine your cash needs
The other point on this subject is that running out of cash is the big small-business killer. You don't want your promising initiative to die a premature death because it is a few thousand dollars short of cash needs and you have no way to get the money. Plan, plan, plan. Write it down. Do the math. Think through some of the "unexpected but possible" contingencies. You won't be able to cover every imaginable scenario, nor should you try, but the impact of the "most likely of the unlikely" should be considered.

3. Set limits on your initial financial outlay
Be prepared to lose money at the beginning. How much are you prepared to lose before hitting the panic button? Planning for losing money can remove some of the emotion from it and help you see the future more clearly.
4. Decide whether to discount or not
Your business plan should also help you with important decisions like "discounting or not." You should decide this in advance, not at the spur of the moment. Are you going to focus on clients who demand the lowest possible price, discounting in response to their unending demands for lower prices, or is your client base going to be luxury-capable clients who understand and accept the value of your service?
5. Choose your legal form
On the issue of the legal form under which the business is to operate, there are a number of reasonable choices in most jurisdictions. You should consult local counsel about this before making a commitment.
6. Never comingle business and personal assets
Also, and this is very important, never commingle your business and personal assets. If you find it necessary, for example, to withdraw money from a personal savings account to cover a business obligation, follow the formalities. Don't ever pay a business bill directly from your personal account. Transfer the funds first to the business, then make the payment from the business account. Operate with respect for the separation of your personal and business assets so you can persuasively argue, in a worst-case situation, that your personal assets are not available to cover business debts. This approach will also help you remain clear-headed about how the business is performing.
7. Put investor details in writing
Finally, related to the previous point, if you are going to have friends/relatives as investors in the business, it is imperative to have written agreements reflecting their capital contributions, how the money will be used, and how it will be returned (that is, how will the investors make money). Aside from the possible complications of having personal relations involved in your business, it is crucial that such investors be treated as what they are. Don't assume everyone will remember what was agreed at the outset. They often don't. Put it on paper and have everyone sign with a witness/notarization. Make sure all investors/lenders understand that you will run the business and their roles will be passive. Adhere to the saying, "Too many cooks spoil the broth."