Cruise Ship Passengers Missing After Volcanic Eruption on New Zealand's White Island
by Daniel McCarthy /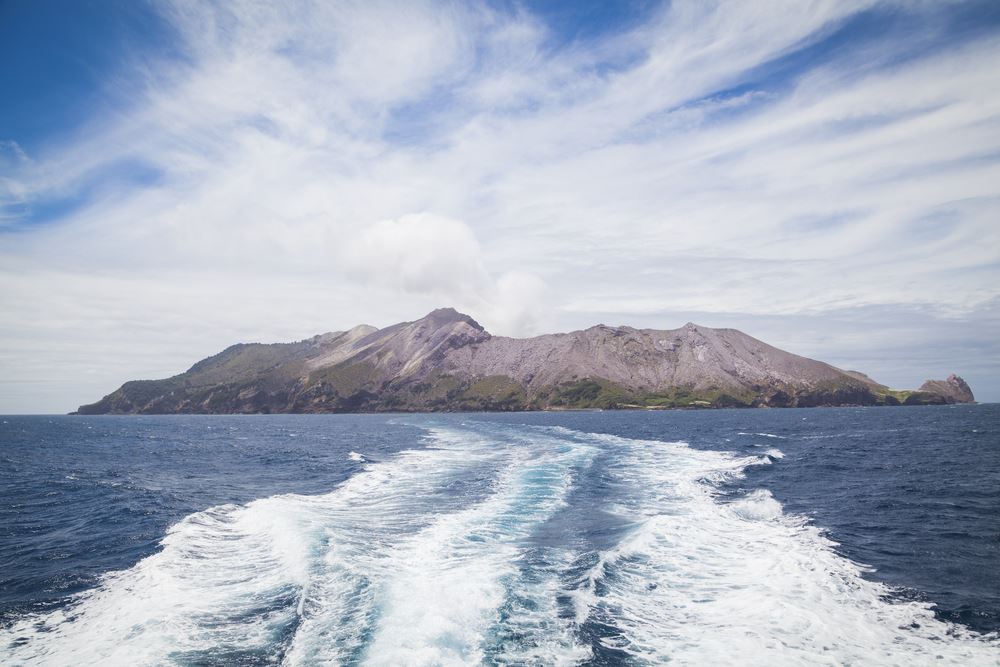 An unanticipated volcanic eruption on New Zealand's White Island on Monday afternoon has left six people dead and 30 in the hospital with injuries.
New Zealand Police confirmed Tuesday that an injured victim died at a hospital that night, bringing the death toll to six, The Australian reports. Eight people remain missing, though authorities "do not believe there are any survivors on the island."
Police now believe 47 people were on the island at the time of the eruption, which occurred around 2:10 local time.
Prime Minister Jacinda Ardern told reporters a number of people were in hospital in critical condition, and that New Zealanders and tourists from Australia, the United States, Britain, China and Malaysia were among the injured.
The island, an active stratovalcano located about 30 miles from the east coast of the country's North Island that last erupted in 2001, is a popular destination for tour operators and shore excursion companies.
At the time of the eruption, according to a statement from New Zealand Cruise Association to CNN, some of the tourists were passengers from Royal Caribbean's Ovation of the Seas, which was in port at Tauranga, a coastal town about 55 miles from White Island.
TMR has reached out to Royal Caribbean for comment, but a spokesperson speaking to Newsweek said the crusie line is working with local authorities to provide all the help and care it can to guests and families.
Ovation will reportedly remain in port "as long as needed to assist with the situation," according to the spokesperson.
Tourist Michael Schade was one of the people visiting the island on Monday and had gotten off 20 minutes before the eruption. According to Schade, his tour group was visiting the edge of the main crater on White Island about a half an hour before the eruption.
My god, White Island volcano in New Zealand erupted today for first time since 2001. My family and I had gotten off it 20 minutes before, were waiting at our boat about to leave when we saw it. Boat ride home tending to people our boat rescued was indescribable. #whiteisland pic.twitter.com/QJwWi12Tvt

— Michael Schade (@sch) December 9, 2019
Some of the survivors were rescued on the tourist boat Schade was traveling on.
This story was updated Dec. 10, 2019 at 10:43 am EST.