Carnival Cruise Line Kicks Off Travel Agent Conversation Program
by Daniel McCarthy /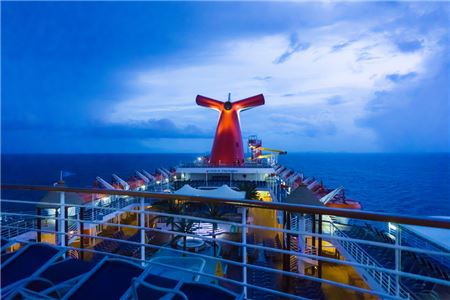 Carnival Cruise Line has officially launched its 2018 Carnival Conversations program with an event in South Texas yesterday, the first of seven of the events scheduled through November 2018.
Each event features a panel discussion with Carnival executives that give agents sales and marketing tips and how to take advantage of technology, group sales, social media, general marketing, and business acquisition. Agents also get to participate in a roundtable with Carnival team sales members to discuss issues in more depth.
"In creating our new series of Carnival Conversations events, we worked closely with agents in developing a format that would maximize their training and development and give them tools they could implement immediately after the event," said Carnival's Senior Vice President of Sales & Trade Marketing Adolfo Perez.
The rest of the events are scheduled for Austin, Tex,, Miami, Fla. Toronto, Ontario, Orlando, Fla., and Providence R.I..
To register and to get the full dates, go to GoCCL.com.