Carnival Cruise Line Is Celebrating Advisors with 100 WUATA Parties in 2020
by Daniel McCarthy /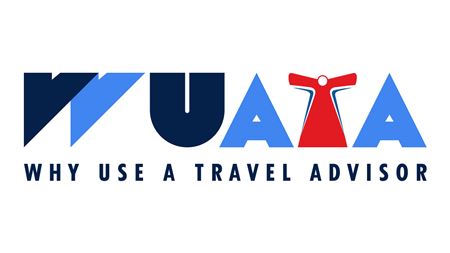 After a successful program of four events in 2019, Carnival Cruise Line's "Why Use a Travel Advisor" (WUATA) initiative is expanding in 2020, with 100 parties coming to cities across North America and the Caribbean.
The program, which is designed to help advisors reinforce their value with consumers, saw Carnival reach about 300 or so people at each of the events in 2019 (with about two-thirds of those in attendance being consumers). It will launch in 2020 with the goal of getting to 25 times more consumers than they did in 2019.
"We are expanding the program in a really huge way," Adolfo Perez, Carnival Cruise Line's senior vice president of global sales and trade marketing, told Travel Market Report.
To do so, Carnival is enlisting its field BDMs to help host the parties; and AMC movie theatres in the U.S., and others in Canada and the Caribbean, to host the events — which are all free to attend for advisors registered at GoCCL.com.
Each party will take place from 9:30 a.m. to 11 a.m. and will feature a presentation by a BDM and stories from guests explaining just how much value travel advisors added to their vacations. All advisors attending will be able to bring two guests — one a client and one who is not yet a client — who will be there to receive Carnival's third-party endorsement of the values of advisors.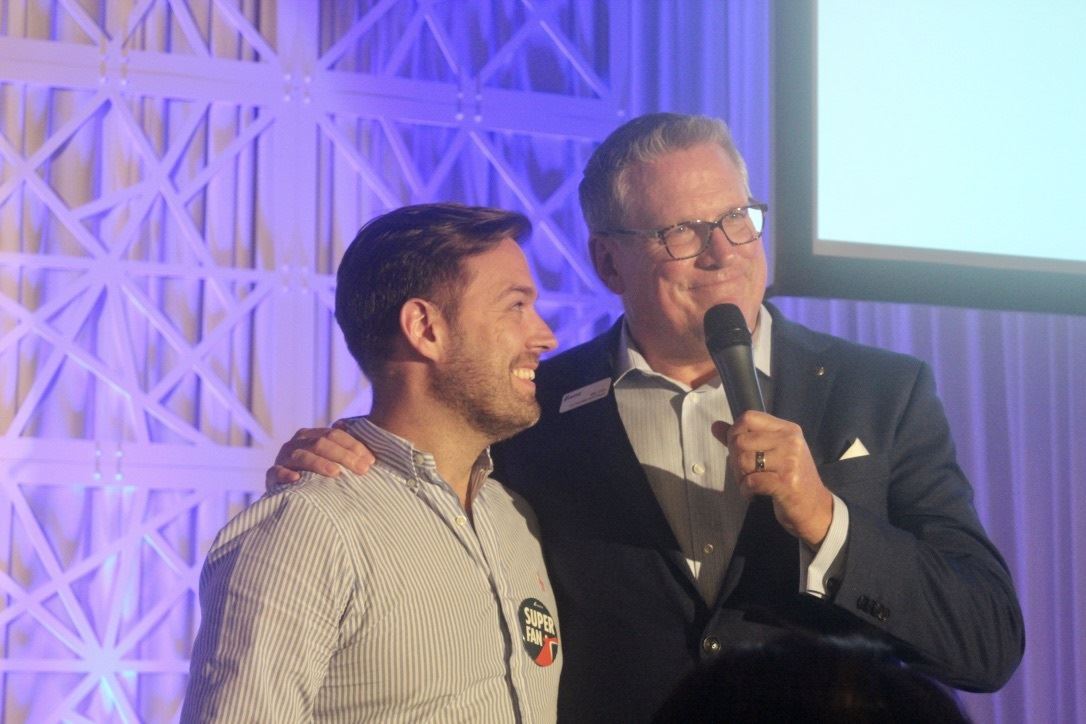 Carnival's Mike Julius talking with a CCL "Super Fan" at the cruise line's WUATA party in Jersey City last year. Photos: Daniel McCarthy/Travel Market Report.
"It's just part of our whole process for really engaging the agents, showing support, and putting the money where the mouth is," Perez said.
Carnival started planning the new program in the fall of last year with the goal of continuing to "get in front of consumers" to tell them the values of a travel advisor, Perez told Travel Market Report. While the 2019 series of WUATA parties were successful, Perez and his team wanted to cover more ground in 2020.
The parties will start in April. Seventy-two of the 100 parties are already scheduled through June and are "all over the place" in Canada, the U.S., and the Caribbean including one in Barbados where Carnival Fascination does duel embarkation during its seven-day sailing schedule from San Juan.
The WUATA parties will be paired with 2020's other initiative from Carnival, "100 Reasons Why Use a Travel Advisor," which features 100 different giveaways, events, rewards and more to boost travel advisors and help them strengthen relationships with their clients. That campaign will also feature "100 Rockin' Rewards," a promotion that will allow Carnival's partners to earn an extra 100 reward points for every five bookings they make with Carnival's Loyalty Rocks program between Jan. 13 and Feb. 29, 2020, up to 1,000 points.
With all these events, Perez said, Carnival wants to help the trade remain the single-largest distribution channel for Carnival.
"I've been at Carnival since I was literally in high school – I've always had a big respect for travel agents since I can remember. I realized that not only Carnival but the cruise industry would not be where it is today had it not been from the support of advisors when it started initially," Perez told Travel Market Report.
"WUATA helps strengthen the channel, which is obviously important when we have the capacity we have now with Radiance and Sunrise. The only way I can expect their support is if I support them as well," he said.