Carnival Cruise Line Adds Eateries to Carnival Victory
by Daniel McCarthy /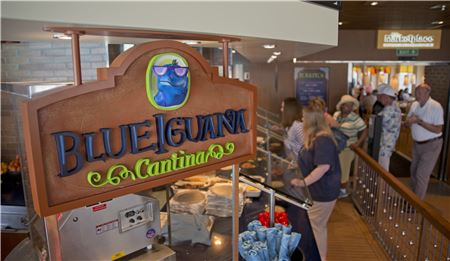 Carnival Victory is getting a slate of new eateries.
Victory, which has been in dry dock since Jan. 4, will come back into service on Jan. 21 with a number of new restaurants and bars, including some of the cruise line's signature eateries.
Guy's Burger Join will be installed poolside on Victory, serving burgers and fresh-cut fries. It will be joined poolside by RedFrog Rum Bar, a Caribbean-inspired water holing offering rum-based frozen drinks and beers.
Also poolside will be the BlueIguana Cantina, serving freshly made burritos and tacos. Its sister-establishment, the outdoor BlueIguana Tequila Bar, will join it.
Victory will also get the full service sushi restaurant Bonsai Sushi, candy shop Cherry on Top, and a re-branded deli offering seven sandwiches such as meatball, buffalo chicken, and The Cubano.