Carnival Corp. Becomes First Cruise Company to Commit to Getting to Zero Coalition
by Daniel McCarthy /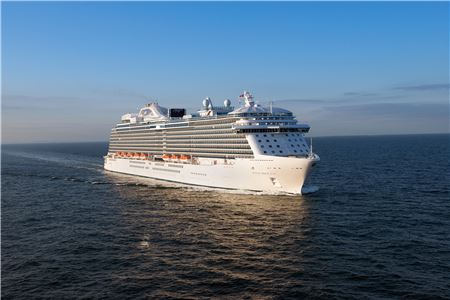 Carnival Corp. announced today that it has joined the Getting to Zero Coalition, a coalition of companies from the maritime, energy, infrastructure, and finance companies who are committed to reducing gas emissions by 50% by 2050.
Carnival, which is the first cruise company to join the coalition, will now work with the coalition's partners including Citigroup, BMW Group, Hyundai Merchant Marine and more, to develop a roadmap to getting to zero emissions
"Across our nine brands, we host more than 12 million guests every year and visit over 700 ports of call around the world. The health and vitality of our oceans and seas, along with the hundreds of communities we visit across the globe, are absolutely essential to our business," Carnival Corp. senior vice president of maritime affairs said in a statement.
"We have a deep commitment to safety, environmental responsibility and consistently exceeding guest expectations, and being an active part of the Getting to Zero Coalition is another important step for the environment," he added.
This is another step Carnival has taken toward improving sustainability practices—in 2017 the company reached its goal of a 25% carbon reduction three years ahead of schedule and is on track with nine other 2020 sustainability targets.