Behind the Scenes, Travel Advisor Champions on Her Clients Behalf
by Jessica Montevago /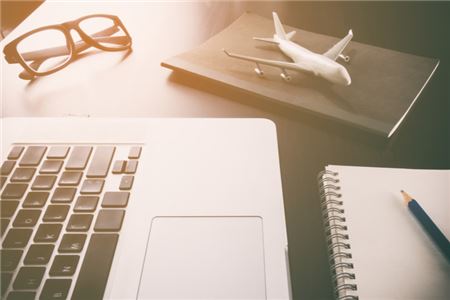 Lynn Barlow, owner and manager of All Bright Travel, Inc., had to do some quick thinking when her client left from Boston to Aruba on a non-stop flight with JetBlue on March 16th.
Barlow said the same client was told flights to and from Aruba would be stopped in 15 days, and since he was returning on March 30, the couple decided to take the trip.
The next morning Barlow received an advisory that JetBlue was cancelling all flights to and from Aruba as of March 17 through April 1. Barlow couldn't get through to the tour company she used, so she scrambled and got a hold of JetBlue directly, having the carrier change his flight to April 1 and the Riu Palace, Palm Beach, Aruba was able to extend his stay for two nights.
Then, all of a sudden, the Riu Palace notified the couple that they were closing and they had to leave as soon as possible.
This was Thursday, March 19.
"The hotel staff was adamant about his departure and asked several times when he was leaving. Most of the all-inclusive services were closed except for a buffet restaurant. Spa services were also closed," Barlow said.
They contacted their daughter who, in turn, called Barlow, and she immediately went online and was able to book an American Airlines ticket for the following morning. She told the couple to ask Riu Palace for any documentation about the hotel closing and the hotel refused.
Thankfully he arrived home safely on Friday, "as I tracked his flight from Aruba to Miami and then onto Boston, even his gate of arrival and departure as they were used to flying on only non-stop flights."

Lynn Barlow
And then, after the trip, Barlow showed her value to her client.
The following day, on Saturday, Barlow again tried contacting the tour operator she booked with. She received an email back on Monday stating that since her client took the insurance, he should fill out the insurance form for reimbursement. Taking the extra step, Barlow printed out the nine-page document and filled in what she could, made copies of any documentation she had and put the form in his mailbox for him to complete. He will be mailing in the form this week. Thankfully, Barlow said Jet Blue refunded his ticket.
"I feel if he didn't have a travel advisors to support him, the anxiety would have been terrible since they are 78 and 75 years old," Barlow said.
In addition to having someone navigate the complexities of rebooking flights and extending hotel stays, advisors like Barlow also take on negotiating refunds on their clients' behalf.
While Barlow makes sure her client is fully refunded for Aruba, she is simultaneously working to secure another refund for a mother and daughter, who were supposed to travel to Italy for a college graduation gift in May. All the hotels have cancelled and refunded her credit card, "except United Airlines who will not refund her ticket to Italy," Barlow said. "I am still fighting for her refund."
As for what the future holds, Barlow is apprehensive.
"Not one client has cancelled and re-booked yet. We are all waiting to see what happens in the coming months," she said.
Barlow said she has had 30 cruise bookings cancelled, some of which decided to take a 25% penalty and others who chose to wait for a Future Cruise Credit. Clients traveling in August and beyond are now are cancelling, she said, including an August 2020 Alaska cruise and another for eight clients traveling to Aruba in July, as "they're concerned there will be another outbreak in the fall."
"This situation affects me, but since I had another full time government job for 15 years, I'm in a better situation than most. What is affecting me now is trying to collect commissions from cruise lines and tour companies for bookings that were paid in full and should have now been issued to us.
"I have been in the travel business for 30 years and opened my own agency in March 2000. I moved to a home based agency after 9/11 and have thrived for 20 years. I think this situation is much different and will take some time for the travel industry to get back to welcoming clients."