Atlas Ocean Voyages to Include Emergency Medical Evacuation and Return Insurance in Fare
by Daniel McCarthy /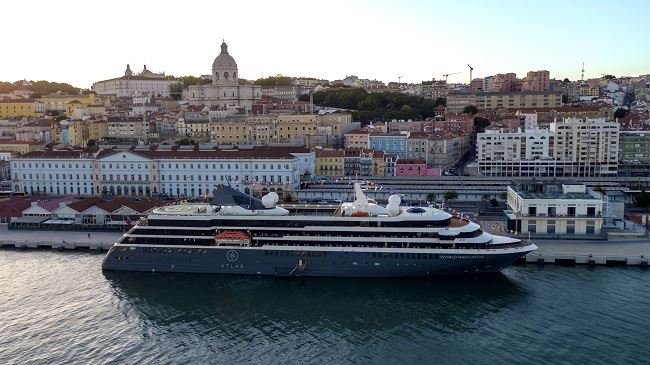 Atlas Ocean Voyages, the new small ship luxury cruise line, said this week that its all-inclusive fare will include emergency medical evacuation and return-home insurance when the line launches next year.
The insurance will include emergency medical evacuation from the ship to a hospital or treatment center on shore, along with the cost of returning home or to a different medical facility close to home.
Atlas said the decision was made to include the insurance in the fare because of the high priority it places on the "safety and the health of our guests." Alberto Aliberti, president of Atlas, also said that the hope is that the inclusion will allow guests to "enjoy peace of mind when sailing."
For advisors, Atlas is offering all a 15% commission on all components of its all-inclusive fares. Aside from the medical evacuation and return-home, the fare also includes round-trip airfare, gratuities, WiFi, shore excursions, and more.
Atlas is also incentivizing advisors with its GET PAID NOW promotion, offering them a $750 or $500 gift card immediately for each deposited booking.
Atlas is currently gearing up for its 2021 launch. Its first ship, World Navigator, will sail Holy Land, Black, and Mediterranean Sea cruises of 7-nights to 24-nights during its 2021 season. It will then move to the Caribbean, where it will sail Caribbean, South America, and Antarctica itineraries ranging from 9-nights to 13-nights.
World Navigator will be followed four more ships—World Traveller, World Seeker, World Adventurer, and World Discoverer—before the end of 2023.