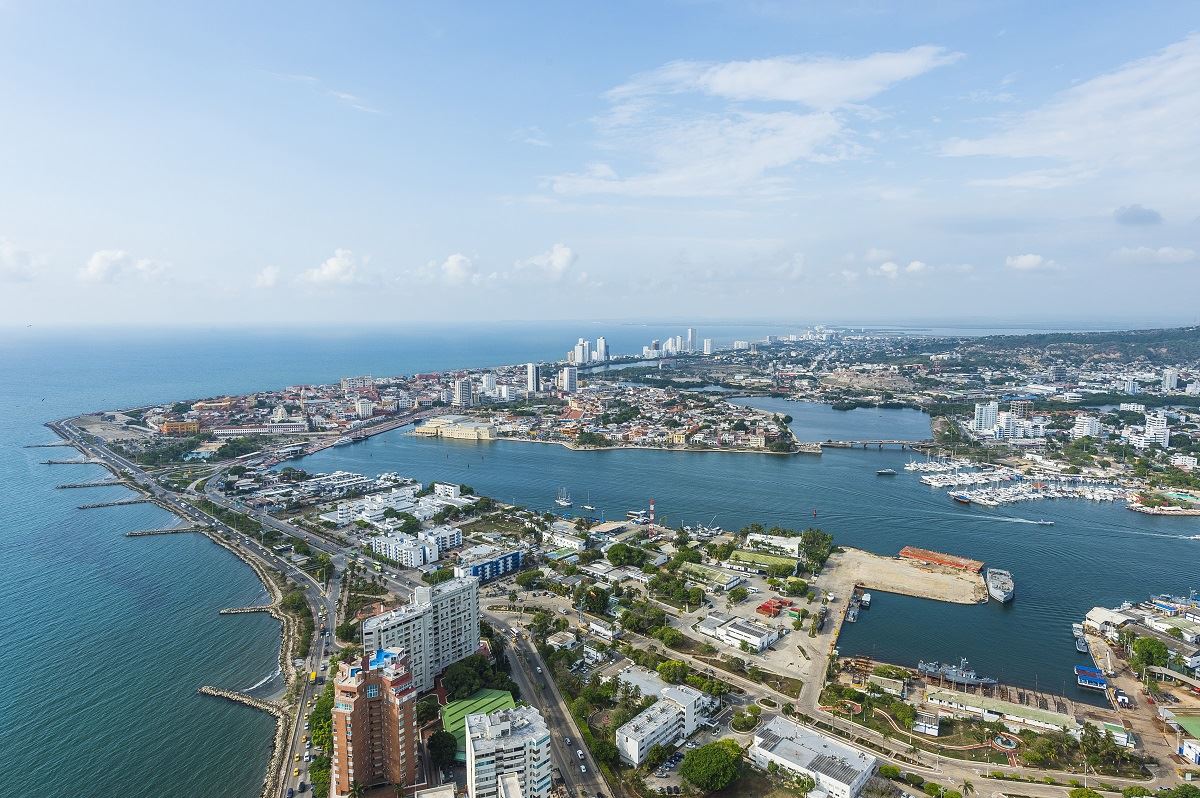 Responding to consumer demand for more independent travel experiences and a more global reach, Travel Impressions (TI) is in the middle of a major revamping of its tour offerings, including the re-launch next year of its China and Cuba programs.
At its Best of the Best conference last week, the company announced it is launching packaged tours to Cartagena, Colombia, including properties from Hyatt Hotels Corp., Hilton Hotels and the Barcelo Hotel Group.
Next year TI will be re-launching its Africa product and Cuba programs as well, and the company announced it will overhaul its China packages early next year when it begins partnering with SITA World Tours.
Rachel McGee, director of product development for North America, EMEA and Asia at TI parent Apple Leisure Group, said a driving force for the changes is that more consumers "are trading from beach vacations to life changing event experiences."
Leading up to the conference, TI announced a slew of changes, including the addition of tours to Iceland and the expansion of independent tours and hotel product in existing destinations. For example, in Switzerland, the company recently has added four new cities and 34 new hotels, including multi-date, independent tours.
In October, TI expanded its Italy portfolio with its new partner Charme & Adventure, offering three new seven-night itineraries in Italy, as well as a two-night Cinque Terre extension featuring a full-day private boat excursion with lunch and wine. TI's Greece program is receiving a similar focus.
McGee believes that part of TI's strong growth in sales this year is due to the broader offerings it has presented in 2017, "by far the largest growth in the global product we have implemented. Our programs appeal to more of our agents' clients," she said.
"We really focused on some of the secondary cities in Europe, outside Paris, London and Rome, more of the multi-day or independent escorted options. The growth of the portfolio in general has helped."
More and more, travel agents are asking TI to reflect the changes they are seeing from their customers. Jason Naito, senior director of product for Mexico, Central and South America at Apple Leisure Group, said that many long-standing TI suppliers are adapting to market shifts, and that is enabling TI's expansion and enhancements.
"When you look at a company like Palladium [Hotel Group], you see what was mostly a mass market product. But look at what they're doing, the way they are innovating with their TRS [formerly The Royal Suites] brand, trying to be more hip, more edgy, to cater to a different audience. That kind of innovation is what is bringing new clients to the table and sustaining repeat customers for our agency partners."
Naito pointed to the new 592-room, five-star Grand Palladium Costa Mujeres Resort & Spa, set to open next fall about 30 minutes north of Cancun. "That's an area that is going to really explode in the next few years, and we are going to have product for our agents to sell to introduce their clients to a different part of Mexico," Naito said.
"Blowing it wide open" in 2018
"A big focus for us in 2017 and into 2018 will be escorted tours sprinkled throughout Europe, and also do a lot of multi-day independent tours," McGee said. The company intends to work more with Back-Roads Touring for its Europe program, she said.
The company is still looking for a partner for a major expansion of its Africa portfolio. Currently, TI only offers South Africa packages, including trips to Zimbabwe's Victoria Falls. "We'll be blowing that wide open for 2018," said McGee.
TI's new Cartagena packages include nonstop flights from Miami and New York, and accommodations include 12 hotels from a variety of brands. The company plans to develop packages throughout the rest of Colombia next year, including Bogota and Medellin, Naito said.
McGee said the company is hoping to double its Asia portfolio when it moves from Wendy Wu Tours to SITA in the early part of the year. She expects to have agents taking fams to experience SITA's product and "immerse in those areas" so that they have a better ability to sell it.
Similarly, TI will expand its India portfolio from a handful of tours to "10-12 in the future," she said.
TI Cuba packages unaffected by new travel rules
Naito said TI is undeterred by the recent reconfiguration of rules on travel to Cuba that more tightly restrict independent travel. "We comply" with the current rules, he said, including the prohibitions on business with more than 180 hotels, tour companies and tourism venues.
He and president Scott Wiseman discussed how the company had been looking at developing an FIT product prior to the Trump Administration's original June 2017 announcement that tighter restrictions were coming. "We were being cautious because there were rumblings for quite a while," Wiseman said.
Naito also believes that despite certain historic and authentic Cuban experiences being declared off limits, the new rules still provide ample opportunity for Americans to get a genuine taste of Cuban culture.
"Our customers can go to a barber shop in downtown Havana, see how the owner salvaged old stools from another shop, and get a feeling for life there," Naito said. "They can walkthrough old Havana and participate in the local economy. They can get a real sense of the Cuban people."
During a press conference at the event, TI officials also said that as a result of the fall hurricanes, the greatest shift in Caribbean bookings it has seen has been to Jamaica and Aruba. Naito said that accommodating clients who wanted to move reservations off impacted islands has been relatively easy, except for those Americans who chose the U.S. Virgin Islands and didn't have passports.